There are glass half empty people and glass half full people.  Both are useful at given moments.  In innovation, however, I think there is a need to be optimistic and aspirational. The creative act requires it.
Recently I read The Five Dysfunctions of a Team: A Leadership Fable by Patrick Lencioni.  It was a book that had been recommended to me for a long time and I finally picked it up and read it. The story and model were relevant to me.  Yet, I was struck how it looked at the situation from the half empty stance of dysfunction.  I yearned for another, more positive and aspirational take on the model.  It's not that I disagree that diagnosing a problem is important, it is just that I think that considering the possibilities to resolve the problem are equally important.  Staring at the model, here is what came to me.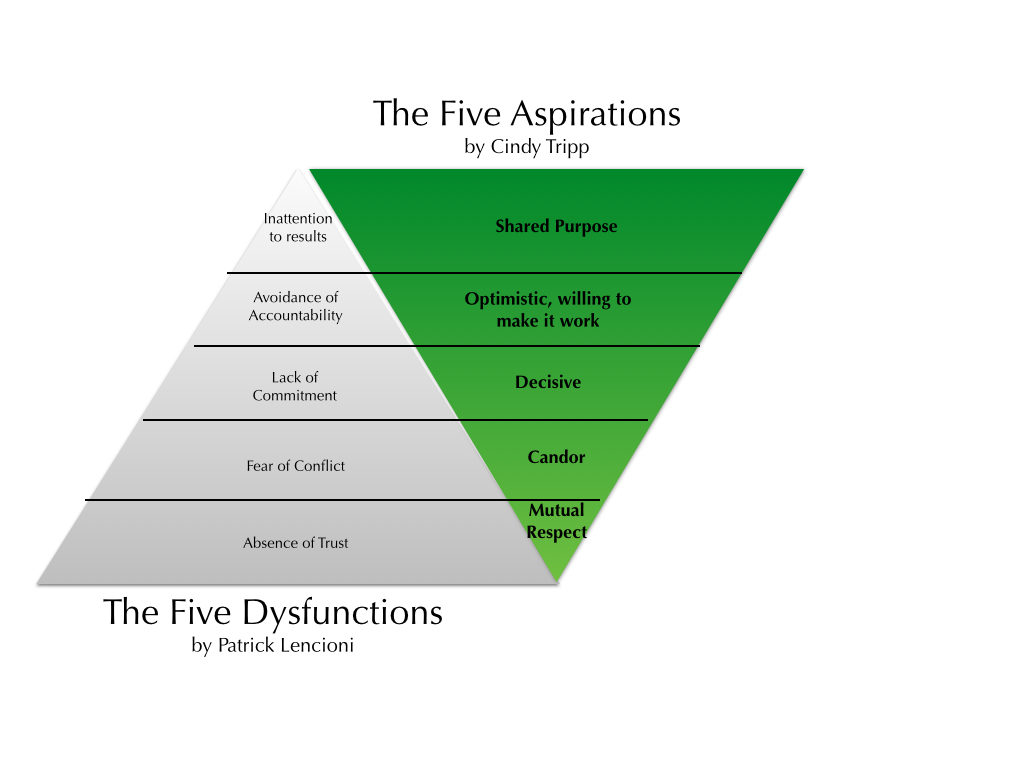 I guess it is all how you look at it.  My preference in a generative, creative act is to focus on what I am striving for rather than what I am avoiding.  How do you look at it?
Cindy
Take Action
If you have not read it already, read The Five Dysfunctions and consider what aspiration might be a focus area for you & your team.